Kanno Koi Farm
Learn More About Kanno Koi Farm
Owner(s): Kazuhiro Hirasawa
Specialty: Goshiki, Sanke
Description: In the early 1970's, Kanno Koi Farm was founded by Hiroshi Hirasawa. Him and his son, Kazuhiro, now work together to produce high quality Goshiki. They also produce Sanke. Their Goshiki has become very well known due to its high quality and winning awards around the world.
KOI TALK Featuring Kanno Koi Farm
Watch this 1 hour long presentation by Kanno Koi Farm and learn more about their breeding process!
https://www.youtube.com/watch?v=QIwgi196I8s&feature=youtu.be
We have koi available to buy from Kanno Koi Farm online if shown below the search field. If not, contact us with what you're looking for and we'll help find the right koi.
Video interview with Kanno Koi Farm
This is Kanno Koi Farm. What we're trying to have in our Goshiki, and what we would like you to notice in them is, if you look in here, the blue mesh pattern that's unique to the Goshiki at our farm. There are some black ones too, but we try to make them as blue as possible. We're aiming for a sort of Japanese wabi-sabi atmosphere. Please visit and have a look at our koi.
Search All Our Available Koi
Showing 1–16 of 38 results
Can't find the koi you're looking for? Click here to use our koi request form
Request the Koi of Your Dreams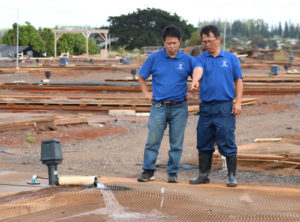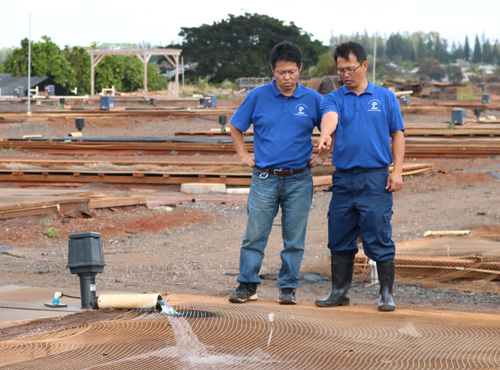 What can we help you find?
Let us know more about what you are searching for and we will look into our inventory to help you find the perfect koi. Tell us a description, variety, size range, and price range you are searching for.
We have a large stock of koi that are not listed on our website and we can also look when we are visiting Niigata, Japan. Complete this form and we will follow up with you directly.
Koi Request Form