Kodama Koi Academy
Kodama Koi Academy - Buy Tickets To Online Seminars!
What is Kodama Koi Academy?
Kodama Koi Academy is an online Seminar hosted by the founder of Kodama Koi Farm, Mamoru Kodama and his son Taro Kodama who currently runs the company. They are live and recorded educational seminars for viewing later to mimic the previous in-person events.
The purpose of this event is for the students to learn more about koi and to strengthen their koi appreciation, while also learning how to be a better koi buyer so they can enjoy koi just as much has we do here at the farm.
Goal for students: Learn more about koi appreciation, how to be a better Koi buyer and be able to share this information with other koi hobbyist while also learning how to take better care of their own koi.
Goal for Kodama Koi Farm: To use the knowledge gained over the past 50 years to educate Koi hobbyist and dealers on how to become better Koi buyers and how to take better care of their koi. But also to spread the joy of Koi keeping through education and help grow the koi keeping community.
Schedule:
Week 1: Kohaku - 1/28/21 - 2:00 PM HST
Week 2: Sanke - 2/11/21 - 2:00 PM HST
Week 3: Showa - 2/25/21 - 2:00 PM HST
Week 4: Utsurimono (Shiro Utsuri, Hi Utsuri, Ki Utsuri) - 3/11/21 - 2:00 PM HST
Week 5: Other Varieties (Goshiki, Shusui, Asagi, Koromo, Bekko) - 3/25/21 - 2:00 PM HST
Week 6: Other Varieties (Hikarimono and Kawarimono) - 4/8/21 - 2:00 PM HST
Details:
This will probably be Mamoru Kodama's last live seminar!
Each class will be 60-90 minutes long
There will be a PowerPoint that Mamoru will present and Taro will then translate in English
At the end of each session there will be a Q&A period for you to ask questions
 How to purchase:
You may purchase access to each individual class down below
Contact us at info@kodamakoifarm.com or add all items to your cart for bulk purchases.
Search All Our Available Koi
Showing all 9 results
Can't find the koi you're looking for? Click here to use our koi request form
Request the Koi of Your Dreams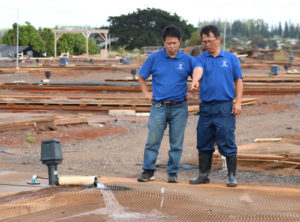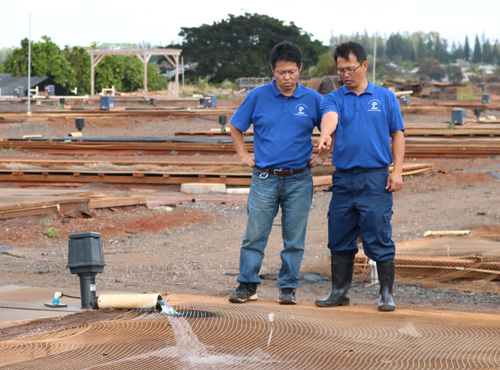 What can we help you find?
Let us know more about what you are searching for and we will look into our inventory to help you find the perfect koi. Tell us a description, variety, size range, and price range you are searching for.
We have a large stock of koi that are not listed on our website and we can also look when we are visiting Niigata, Japan. Complete this form and we will follow up with you directly.
Koi Request Form