Auction
Welcome to the Kodama Koi Farm Auction!
Create an account to start bidding in koi auctions. All bids are final.
Shipping cost is always charged separately after purchase, unless otherwise mentioned as a free shipping option in promotion. If you have shipping questions, you can contact us before checkout or read this shipping FAQ for more information.
UPDATE - Lower Ups Shipping Rates For Our Large Box!
Rates:
Medium Box = $140
Large Box =

$179
Subject to UPS Surcharge:
Medium Box $20
Large Box $25
If you have any questions you may contact us at info@kodamakoifarm.com
Auctions Now Ending Everyday!
About Our New Daily Auctions
We now have auctions that close everyday, as an addition to our Wednesday and Sunday Auctions. Now you have more chances to win koi every week.
Our goal for adding more koi for auctions is that moving forward we hope to see more koi bids and more auction winners!
Make sure to check out all the Koi pages so you don't miss out on any of the koi offered. Don't wait too long to bid.
If you have any questions or suggestions, please contact us at info@kodamakoifarm.com
Learn More About Kodama Koi Auction
Online Koi Auction Info
Learn more about how it works, bidding best practices, and FAQs to help you have more success with Kodama Koi Farm auctions.
You can also buy fixed price koi and skip the auction entirely. Remember, you must be logged in to place a bid, all bids are final, and you pay shipping after buying auction koi.
Click to read how to win & bidding guide
Happy Bidding and Good luck!
 Sign up here for our newsletter to be the first to know about our latest promotions or upcoming auctions.
Auction Koi Boarding Service Now Available!
Would you like to board your auction koi at Kodama Koi Farm's locations?
The cost is $50/Koi per month (fees are non-refundable)
If a Koi becomes ill, we will treat it at no additional cost to you
NO replacements or refunds will be offered if a boarding Koi loses its color or dies
Contact us at 808-354-7031, info@kodamakoifarm.com, or let us know during checkout that you wish to use our koi boarding service.
Search All Our Available Koi
Showing 1–16 of 104 results
Can't find the koi you're looking for? Click here to use our koi request form
Request the Koi of Your Dreams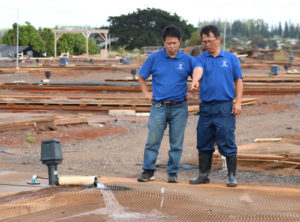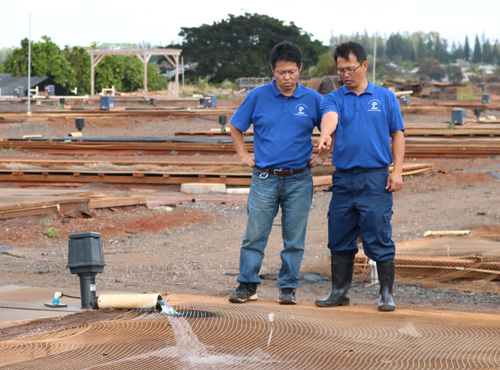 What can we help you find?
Let us know more about what you are searching for and we will look into our inventory to help you find the perfect koi. Tell us a description, variety, size range, and price range you are searching for.
We have a large stock of koi that are not listed on our website and we can also look when we are visiting Niigata, Japan. Complete this form and we will follow up with you directly.
Koi Request Form