Welcome to the NEW Kodama Koi Farm Website
We have been working hard behind the scenes to build an even better auction and koi buying system.
You can now search through our online inventory by breeder, size, price, variety, gender to help you find the right koi. Our site is now mobile-friendly and ready for you to buy or bid on koi to add to your pond.
Read the instructions to get an account and start buying these beautiful jewels.
If you have any questions, please view our FAQs or email us at info@kodamakoifarm.com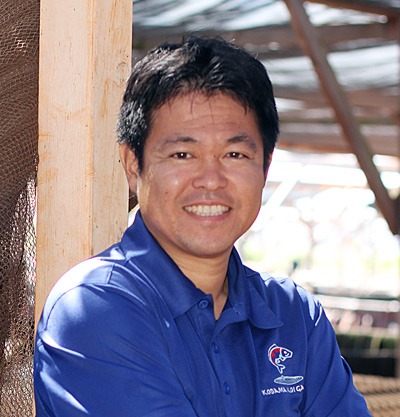 Step 2 – Add Account Information
Add user details like your first and last name to be one step further towards buying a Kodama Koi. You may also choose to add payment information for a quick checkout process on koi purchased at fixed price, won at the auction, or through the buy it now option.
Step 3 – View Available Koi
Now it is time to find a koi worthy of your pond. We have a variety of koi available for sale starting at $1 up to $10,000+ based on the koi's potential and lineage. We are always adding new koi to our site, so please check back often! You can also request a koi from our farm.
Step 4 – Buy or Place Bid on Favorite Koi
You have the option of buying koi at fixed price, auction, or buy now. Click on the links for breeder and variety to see all koi available in that category. We will sell koi grouped in special promotions throughout the season. Register for our site to get started.
Good luck and we look forward to your feedback on our site!
STEP 5 – Purchasing your koi & Setting up shipment
You can pay for all your koil at once. Simply add all your koi into your cart and pay with your card or via PayPal.
For auction koi, you will need to find your "auction winnings" under "account" then add to your cart.
All sales are final and are subject to no refund. If you need to cancel an auction koi contact customer support.
SETTING UP SHIPMENT
During the checkout process you will have the option to select your "DELIVERY DATE". 
We need at least 7 days to prepare your order (excluding holidays).
Your order will not be processed if no delivery date is selected. Always be sure you get a confirmation of delivery date from customer support.
COMBINE ORDERS 
Planning on buying more koi? Choose a date as far as 4 weeks. 
When you purchase more koi, select the same delivery date.
CHANGE DELIVERY DATE
Please call or email customer support at least 24 hour prior to the shipment date.
STEP 6 – Processing your order
You will know your order has been processed when customer support responds to your order email.
Shipping will be charged separately after the farm confirms your koi has been properly prepared. (Read more about shipping fees here)
Preparing the koi
Your koi will be moved from the big ponds to the shipping area where a proper quarantine process is performed. This process helps reduce stress of the koi caused by travel. 
Koi Updates
Your koi will be monitored daily. Anyany changes during the quarantine period you will be notified via email.
STEP 7 – Receiving your koi
Get ready for your koi to arrive! 
Your koi will be shipped via UPS next day delivery, undergoing lots of movement traveling from Hawaii to you, within 24 hours.
This means possible stress that you will need to help it with.
Be sure to have your quarantine tank and salt ready. Quarantine instructions will be provided for every shipment.
You will receive an email from UPS and Kodama Koi Farm with your tracking information. Please allow until 12PM HST on shipping day for an accurate tracking update.
If UPS has a delay we will monitor the shipment. Read more about our health guarantee.
Don't forget to pay your shipping fee to avoid any delays.
During the quarantine period
If you notice anything "weird, different, or concerning" with your koi please email customer support with a description of the issue and a photo/video of the koi.
We will do our best to provide you with advice to better help your koi.