Koi Of The Week
Welcome to Koi of the Week!
Not only can you purchase the Koi of the Week but we also highlight other high quality koi from the same breeder or of the same variety.
Lastly you'll also find that on this page you can sign up for our email list, which would allow you to receive emails from us regarding current promotions, company news, and of course Koi of the Week emails every Saturday.
Koi Of The Week : Shiro Utsuri
$8,000.00
OMOSAKO KOI FARM
#v0303t026
High Class Tategoi Shiro Utsuri from Omosako Koi Farm
This Shiro Utsuri expresses the ambience of calligraphic art.
It is like Sumi, or black ink in Japanese, drip and slowly penetrate on WASHI or Japanese traditional paper.
Shiro Utsuri is such a simple variety with black and white.
So the quality of Shiroji (white ground) and quality of Sumi determines the value.
Her Shiroji is pure.
Looking at its Sumi and how Sumi appears, you can tell its Shiroji is high quality.
Although all the Sumi is not up and completed, the finished area is thick and lacquer.
The emerging gray area is so deep and soft.
Unless the Shiroji is good, even very high class Sumi would not appear like that.
As you can see, she is by far from the finished form, rather there is a huge room to improve.
Not only can she grow big, but she can also develop more Sumi on its face, shoulder, body and Odome (tail joint) and become more beautiful.
Coming from the top brand of Shiro Utsuri, quality is guaranteed.
She can definitely be an excellent addition to your pond.
Highly recommended!
Enjoy her amazing transformation in your pond.
Please consider this Shiro Utsuri for your next Koi. 
Shiro Utsuri – koi #v0303t026
$8,000.00
Sex: Female
Born in: 2021
Size: 25.00 inch
Here Are More High Quality Koi From Omosako Koi Farm
Previous Koi Of The Week Available!
Search All Our Available Koi
Showing all 9 results
Can't find the koi you're looking for? Click here to use our koi request form
Request the Koi of Your Dreams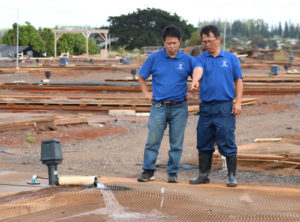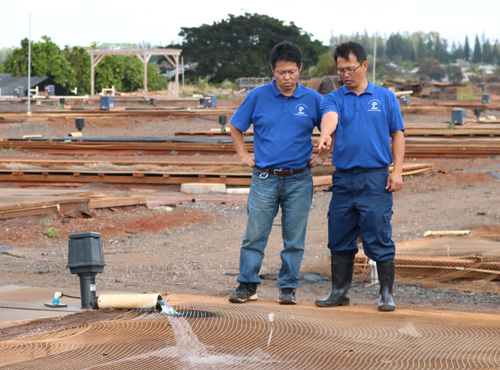 What can we help you find?
Let us know more about what you are searching for and we will look into our inventory to help you find the perfect koi. Tell us a description, variety, size range, and price range you are searching for.
We have a large stock of koi that are not listed on our website and we can also look when we are visiting Niigata, Japan. Complete this form and we will follow up with you directly.
Koi Request Form