Koi Of The Week
Welcome to Koi of the Week!
Not only can you purchase the Koi of the Week but we also highlight other high quality koi from the same breeder or of the same variety.
Lastly you'll also find that on this page you can sign up for our email list, which would allow you to receive emails from us regarding current promotions, company news, and of course Koi of the Week emails every Saturday.
Koi Of The Week : Beni Ginga 
$2,000.00
OZUMI IKARASHI KOI FARM
#u1027n020
Quiet breathtaking beauty: Beni Ginga
I found this outstanding rare piece of art in Niigata last month. 
This variety is called Beni Ginga. Few breeders breed the variety.
I do not know anyone but Ozumi Ikarashi Koi Farm who regularly breeds this kind. 
Beni Ginga is basically metallic Matsukawabake with a Hi (red) pattern.  Because the base is Matsukawabake, the black is the base color.
In addition, it is a metallic Koi. So the strength of the shine is very important. It is obvious the dark black color is thick on her.
The tip of fins, its mouth and its shoulder prove high quality shine of this Koi.
On top of that, a very unique three step pattern is laid out in great balance on the body.
The first Hi is especially unique. The unique design on its head is connected to the left shoulder. It may look unbalanced.
But it rather shows a beautiful contrast of the orange and silver on its back.
Dark color of its scale stands out very differently on each side and creates such unignorable beauty.
Here is a unique and show quality Beni Ginga from Ozumi Ikarashi Koi Farm.
 If you do not have one yet, you should get her.
Beni Ginga – koi #u1027n020
$2,000.00
Sex: Female
Born in: 2020
Size: 20.87 inch
Here are more High Quality Ozumi Ikarashi Koi
Previous Koi Of The Week Available!
Search All Our Available Koi
Showing all 11 results
Can't find the koi you're looking for? Click here to use our koi request form
Request the Koi of Your Dreams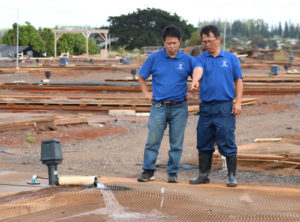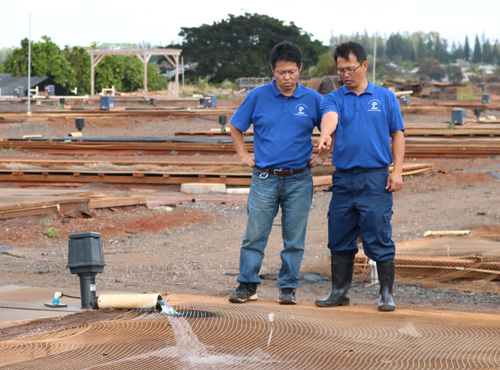 What can we help you find?
Let us know more about what you are searching for and we will look into our inventory to help you find the perfect koi. Tell us a description, variety, size range, and price range you are searching for.
We have a large stock of koi that are not listed on our website and we can also look when we are visiting Niigata, Japan. Complete this form and we will follow up with you directly.
Koi Request Form