Taisho Sanke
Taisho Sanshoku, also called Taisho Sanke and Sanke, were developed from Kohaku about 80 years ago in 1918 in the era of Taisho. One day, while breeding Kohaku, a koi suddenly appeared with scattered and dirty Sumi over its body.
How to Judge Taisho Sanke
Some breeders made efforts to get the scattered Sumi together. Historically, Taisho Sanke was developed by combining scattered, small Sumi into larger Sumi areas that balanced the Hi pattern.
The Taisho Sanshoku pattern consists of three colors: white, red (Hi) and black (Sumi). In this variety, the location and the size of the Sumi is particularly important. Sumi on the shoulder, which we call Kata Zumi, is an absolute necessity for Taisho Sanke. The overall balance of the Sumi is critical.
You can tell the difference between Sanke and Showa because Sanke ususally do not have black markings on their heads.
How To Know If It Is Taisho Sanshoku
The Sanshoku varieties will have 3 different colors: white, red, and black. 
There are two varieties "Showa Sanshoku" and "Taisho Sanshoku".  The name "Sanshoku" signifies 3 colors in Japanese, both Sanshoku will be tri-colored Koi. They needed to be distinguished because these 2 varieties have different patterns and backgrounds.
Generally, Sanke do not have black on their heads.
Taisho Sanshoku was originally created by Eizaburo Hoshino in Yamakoshi village, Niigata in 1919
Showa Sanshoku fry have black color on their bodies while the Taisho Sanshoku fry are born with pinkish colored bodies. If you mate two Showa, you will get almost 70% of pink fry and only 30% of black fry. This is the hardest part of Showa breeders is when they have to sort out 400,000 koi fish, this requires so much patience and in-depth concentration.
We have Taisho Sanke koi available to buy if shown below the search field. If not, please contact us with what you are looking for and we will help find the right koi for you.
Search All Our Available Koi
Showing 1–16 of 30 results
Can't find the koi you're looking for? Click here to use our koi request form
Request the Koi of Your Dreams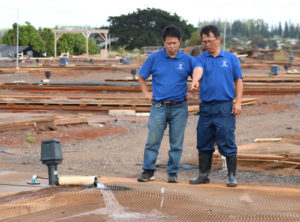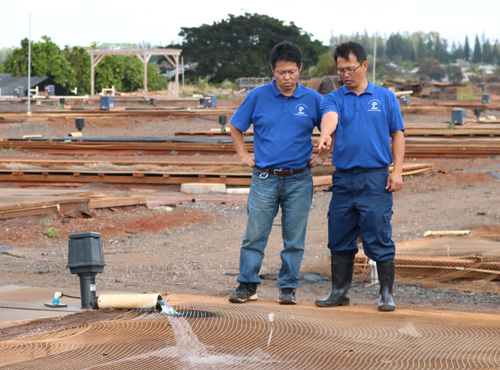 What can we help you find?
Let us know more about what you are searching for and we will look into our inventory to help you find the perfect koi. Tell us a description, variety, size range, and price range you are searching for.
We have a large stock of koi that are not listed on our website and we can also look when we are visiting Niigata, Japan. Complete this form and we will follow up with you directly.
Koi Request Form