2022 Niigata Harvest
Visit often to see the latest news from Taro and the latest exciting koi
It's Koi Harvest Time
In Japan, October rings in the harvest for koi breeders to pull in their nets and see the koi beauty that came from all their hard work; and we're marking this yearly occasion with a 2022 Koi Harvest Special!
You'll see new cream-of-the-crop Japanese koi pop-up here that we'll be adding on weekdays; so visit often.
Taro Kodama will also be your virtual koi tour guide; Visit the koi farms in-person to select stunning koi for you to buy here and share videos and pictures of in-person conversations with the koi breeders, koi sneak peaks, and other koi adventures!
Although there are many flight restrictions for Americans, Taro is able to still travel to Japan and share his experience online; so join him on his koi quest.
Boarding Program Is Only Offered With Niigata Koi Below
Most of the Koi from Niigata, Japan will complete its quarantine by the middle of December. They will be available for shipment as early as the first week of January.
If you don't live in a warm part of the country nor have a temperature controlled quarantine tank to keep the new Koi until Spring. We would like to offer our Koi Farm here in Oahu. 
Boarding Rates: 
Free boarding until 12/31/2022
For Koi below 20", $100 until 4/30
For Koi over 20", $200 until 4/30
For customers who buy Niigata Koi for $2500+ or $5,000 combined, we are offering FREE boarding until April 30th.  
*Boarding can not be combined with any other auction koi or other fixed price koi. This promotion is only offered with the koi coming from the Niigata Harvest. 
Kodama Koi Farm GUARANTEES the lives of your Koi. In case a Koi dies, Kodama Koi Farm will provide store credit towards new Koi. (No Refunds)
Niigata Harvest Koi Available For Purchase! 
Search All Our Available Koi
Showing 1–16 of 34 results
Can't find the koi you're looking for? Click here to use our koi request form
Request the Koi of Your Dreams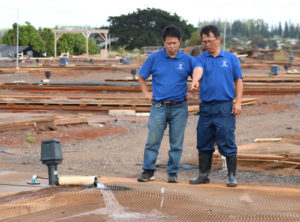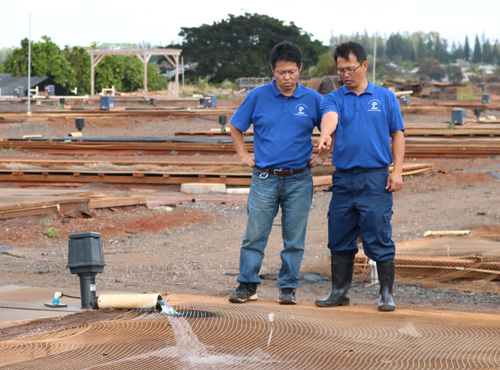 What can we help you find?
Let us know more about what you are searching for and we will look into our inventory to help you find the perfect koi. Tell us a description, variety, size range, and price range you are searching for.
We have a large stock of koi that are not listed on our website and we can also look when we are visiting Niigata, Japan. Complete this form and we will follow up with you directly.
Koi Request Form