Koi Of The Week
Welcome to Koi of the Week!
Not only can you purchase the Koi of the Week but we also highlight other high quality koi from the same breeder or of the same variety.
Lastly you'll also find that on this page you can sign up for our email list, which would allow you to receive emails from us regarding current promotions, company news, and of course Koi of the Week emails every Saturday.
Koi Of The Week: Kikokuryu
 #u0519t037
A wonder of a beauty...
I would like to introduce a beautiful Kikokuryu with great future potential.
Kikokuryu is a metallic version of Kumonryu.
Kumonryu is a black patterned white Koi and known for its dynamic change of its pattern. 
When you look at her, you can see her ground shines in platinum, especially on the head and fins. 
Sumi (black) markings are nice and solid. 
The pattern that goes on the side and along the dorsal fin is lacquer and excellent quality.  
You can also see her face has a lot of Sumi underneath, especially on the nose and cheek. They will come up. 
Just imagine how beautiful she would turn out once that happens.
Here is a matured Kikokuryu… 
She is not from the same breeder, but is the same variety. 
So you can see how powerful and gorgeous this variety can become. 
The beauty of this week is full of wonder for its potential of dynamic transformation in sharp quality of Sumi and platinum.
Enjoy this beauty in your pond!
Kikokuryu - koi #u0519t037
$1,200.00
Sex: Female
Born in: 2020
Size: 17.32 inch
Here are more

High Quality Kawakami Koi
Previous Koi Of The Week Available!
Search All Our Available Koi
Showing all 8 results
Can't find the koi you're looking for? Click here to use our koi request form
Request the Koi of Your Dreams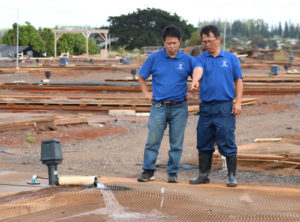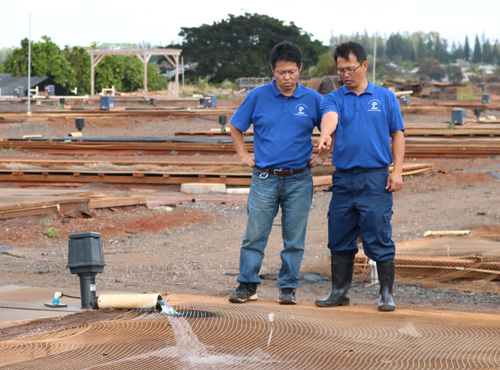 What can we help you find?
Let us know more about what you are searching for and we will look into our inventory to help you find the perfect koi. Tell us a description, variety, size range, and price range you are searching for.
We have a large stock of koi that are not listed on our website and we can also look when we are visiting Niigata, Japan. Complete this form and we will follow up with you directly.
Koi Request Form