Koromo
Koromo are excellent koi and one to stand out in a pond. Kormo, meaning clothes or robe in Japanese, have a beautiful Hi (red) pattern of Kohaku on their pure white skin and have an indigo blue pattern on each scale of it's Hi pattern. It is ideal that indigo appears in crescent shapes regularly on the entire Hi pattern.
How to Judge Koromo
It is not easy to breed a good Kohaku pattern for koi and it is much more difficult to put indigo in this pattern precisely on the Hi markings. A prize winning Koromo will not have indigo crescent scales outside of the Hi markings along it's body, but rather each red area will be draped in the indigo pattern.
The indigo colors on the Hi scales may look like black but the Sashi will show beautiful indigo. As Koromo age, their Ai markings may gradually darken.
We have Koromo koi available to buy if shown below the search field. If not, please contact us with what you are looking for and we will help find the right koi for you.
Search All Our Available Koi
Showing all 11 results
Can't find the koi you're looking for? Click here to use our koi request form
Request the Koi of Your Dreams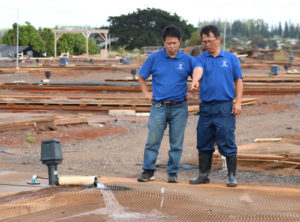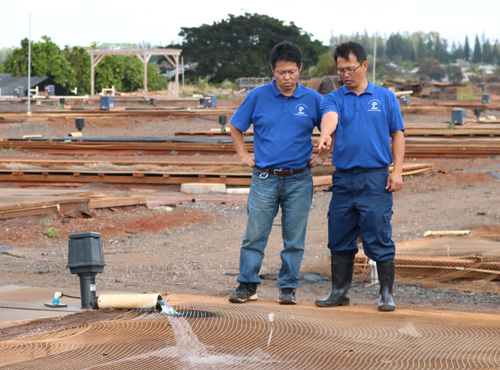 What can we help you find?
Let us know more about what you are searching for and we will look into our inventory to help you find the perfect koi. Tell us a description, variety, size range, and price range you are searching for.
We have a large stock of koi that are not listed on our website and we can also look when we are visiting Niigata, Japan. Complete this form and we will follow up with you directly.
Koi Request Form