Fall Study Tategoi
6th Annual Konishi Study Tategoi Fest
What is the "Study Tategoi" program?
By; Konishi Karashi
There are many ways to study koi. A lot of videos and articles are available on the Internet. You can have knowledge on the koi variety, breeder, how they may develop, etc.; but you can never get the experience online.
In order to fully understand koi, nothing is better than raising them yourself in your own pond.  Only by raising these koi in your pond, can you see the color, quality, and how they will grow and develop their beauty. As a hobbyist, you want to get this experience with minimal investment.
Study Tategoi program offers this experience at an affordable price. At Study Tategoi program, we select the breeder of a group of fine quality tategoi (future koi). By offering them randomly picked, Kodama Koi Farm can keep the cost low for you; and you get to enjoy a high-demand bloodline with confidence in quality.
Study Tategoi from Konishi Koi Farm are back and better than ever! Along with a new selection of Ochibashigure, we are happy to offer Konishi popular, Karashi and Kujyaku. 
Konishi Karashi is the brand of the friendly, hungry and fast growing Koi, that every Koi hobbyist in the world would like to own. Because of their gentle and friendly personality, you can even hand feed them. Koninshi Karashi is not only friendly but also very high quality. They have grown more than 40 inches and won so many awards at All Japan Koi Show. Great chance to get friendly yet high quality pet in your pond.
Amazing Prices For Study Tategoi
Normally Konishi Koi sell at a higher price, but through our study tategoi program where the koi you purchase are RANDOMALY SELECTED, we are able to offer top-tier koi to you at an affordable price.
Karashi – $149
Ochibashigure – $69
Kujyaku – $79
Qualify For Special Shipping Rates
Mix and match between the four koi breeds (Karashi, Ochibashigure, Kujyaku, and Golden Corn) to save on shipping!
Konishi (1- 4 koi $89)
*5+ Koi Free Shipping
Exception: Every TWO Tamasaba Goldfish can count as One koi fish towards shipping. Ex. (2 Tamasaba = 1 Koi) + 4 Koi = 5 Koi and FREE SHIPPING!
Important: Study Tategoi koi will be available for shipment starting from November 13.  Tamasaba will be available for shipment beginning of December. When you check out online, please choose a shipping date within that time frame.
Golden Corn Koi Are Back!
Taniguchi Koi Farm
Mr. Taniguchi is a gifted breeder from south of Japan. We do grow out contests with his Koi every year. So I am sure many of you may be familiar with the quality of his Kohaku and Sanke. He always surprises us with the quality of his Koi. This year, he did it again. This time, it is not Gosanke, but Kawarimono or unique Koi.
It is called "GOLDEN CORN." Please see the transformation pictures of his golden corn. The transformation is nothing but breathtaking. Being in the industry, I have pretty good idea how Koi may turn out as it grows. But the change of this variety is simply unpredictable. Unexpected transformation and unexpected growth (they have DNA of over 40" chagoi) are the highlight of Golden Corn.
I do not believe too many golden corn are available in the US yet .I am very happy that we can offer this surprising beauty. 
Golden Corn –
koi #u1009st004
$129.00
Breeder(s): Taniguchi Koi Farm
Sex: unknown
Born in: 2022
Size: 8-11cm (3-4 inches)
Golden Corn Transformations:
Tamasaba Study Tategoi Goldfish!
Tamasaba goldfish are a rare ornamental goldfish from Japan and this batch is from Kaneko Koi Farm. They are hardy and can grow large for goldfish—up to 10 inches. Their bodies are round with arched backs and long, flowing tail fins; and they have solid red and white skin patterns.
They can live in the same pond as your koi! And they eat the same food, too. If you own koi already and want to add a new ornamental fish species easily, try a couple Tamasaba goldfishes.
Pricing For Tamasaba Goldfish
$49 Each
Qualify For Special Shipping Rates
1-9 Tamasaba ship for $89
10+ Tamasaba ship for FREE
Tamasaba are available to ship starting December 2022
Search All Our Available Koi
Showing all 5 results
Can't find the koi you're looking for? Click here to use our koi request form
Request the Koi of Your Dreams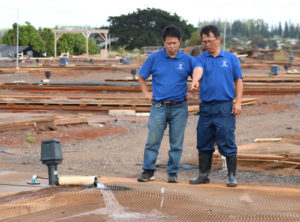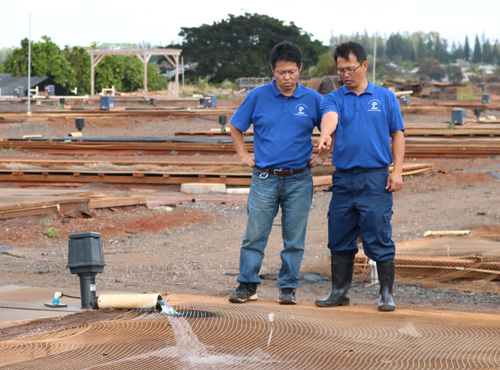 What can we help you find?
Let us know more about what you are searching for and we will look into our inventory to help you find the perfect koi. Tell us a description, variety, size range, and price range you are searching for.
We have a large stock of koi that are not listed on our website and we can also look when we are visiting Niigata, Japan. Complete this form and we will follow up with you directly.
Koi Request Form