Platinum
Platinum are solid color koi belonging to the Hikari Muji group. Its head should have a strong metallic shine and the pectoral fins and the entire body should shine dazzlingly. Platinum koi were produced out of Nezu Ogon (a very old variety of grey metallic koi) and Kigoi played in important part in making the other Hikarimoyo.
History of Platinum koi
As a baby and younger years of its life, the whole body will shine Platinum. When these koi grow to be more than 80 cm (28 in), its net pattern comes out as Fukurin. We can say that it is the beauty of of Fukurin that is the true attractiveness of the Hikarimono.
Platinum koi can grow to be jumbo and are most treasured when they have a beautiful solid metallic shine with no blemishes or scars. They will shine beautifully in your dark pond with their almost reflective bodies.
We have Platinum koi available to buy if shown below the search field. If not, please contact us with what you are looking for and we will help find the right koi for you.
Search All Our Available Koi
Showing all 6 results
Can't find the koi you're looking for? Click here to use our koi request form
Request the Koi of Your Dreams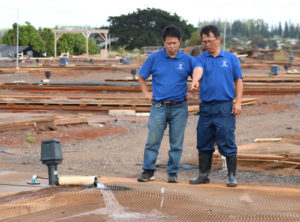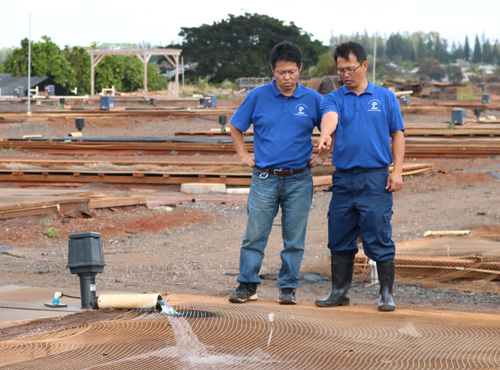 What can we help you find?
Let us know more about what you are searching for and we will look into our inventory to help you find the perfect koi. Tell us a description, variety, size range, and price range you are searching for.
We have a large stock of koi that are not listed on our website and we can also look when we are visiting Niigata, Japan. Complete this form and we will follow up with you directly.
Koi Request Form