Hirashin Koi Farm
Owner: Mr. Hirasawa
Specialities: Ogon, Chagoi, Magoi, Kin Matsuba
Mr. Hirasawa is a quiet, grumpy-looking gentleman; but once you get to know him, you can see how much he loves Koi. He has been focusing on Muji (plain Koi) like Ogon and Chagoi. This is a great place for very good quality for reasonable price.
We have koi available to buy from Hirashin Koi Farm online if shown below the search field. If not, contact us with what you're looking for and we'll help find the right koi.
Interview with Hirashin Koi Farm
Hello. This is Hirashin Koi Farm in Niigata. Here, we focus on Kawarimono that have plain colors, such as Aka Chagoi, Ginrin Aka Chagoi, Kin Matsuba, and Yamabuki. We're not aiming to breed big koi, but beautiful koi, even if they're small. We hope that you will consider buying our koi, and Niigata's koi.
Search All Our Available Koi
Showing all 6 results
Can't find the koi you're looking for? Click here to use our koi request form
Request the Koi of Your Dreams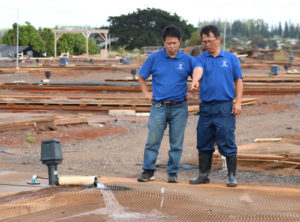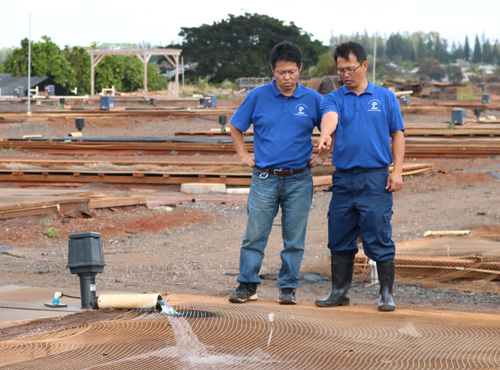 What can we help you find?
Let us know more about what you are searching for and we will look into our inventory to help you find the perfect koi. Tell us a description, variety, size range, and price range you are searching for.
We have a large stock of koi that are not listed on our website and we can also look when we are visiting Niigata, Japan. Complete this form and we will follow up with you directly.
Koi Request Form