Maruhiro Koi Farm
Owner(s): Hironori Maruhiro
Specialty: Gosanke, Hikarimono, Kawarimono, and more
Description: Being a brother of Marusei Koi Farm, there is no wonder he likes JUMBO. He loves any Koi that grows big. When you go to his farm, you can feel his passion. He has more varieties than anybody else. He has more Koi than anybody else. His facility is always full of Koi, especially large ones regardless of the season. If you can not find what you look for at Maruhiro Koi Farm, chances are that you will not find it any other places. He is one of buyers' first and last stops in Niigata.
We have koi available to buy from Maruhiro Koi Farm online if shown below the search field. If not, contact us with what you're looking for and we'll help find the right koi.
Video interview with Maruhiro Koi Farm
Hello, this is Maruhiro Koi Farm in Niigata. We breed a wide variety of koi, such as Gosanke, Kawarigoi, and Hikarimono. What we strive for is to breed koi that can grow big, so that we can make our customers happy when they buy our koi and take care of them, growing them big. That is what we keep in mind when we breed these koi. 
Search All Our Available Koi
Showing 1–16 of 33 results
Can't find the koi you're looking for? Click here to use our koi request form
Request the Koi of Your Dreams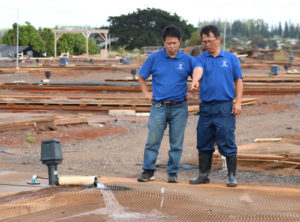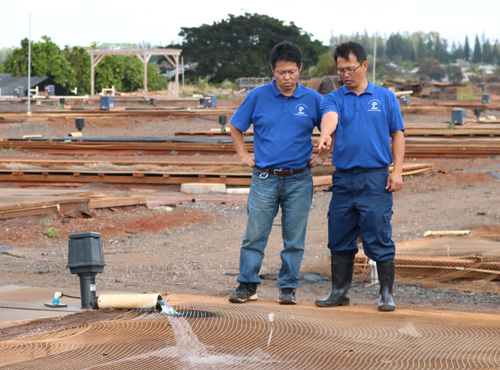 What can we help you find?
Let us know more about what you are searching for and we will look into our inventory to help you find the perfect koi. Tell us a description, variety, size range, and price range you are searching for.
We have a large stock of koi that are not listed on our website and we can also look when we are visiting Niigata, Japan. Complete this form and we will follow up with you directly.
Koi Request Form