Kikokuryu
This variety was created by breeding Komonryu and Platinum koi. Kikokuryu is essentially a metallic Kumonryu, a koi with shiny Platinum skin and fins with deep Sumi colors throughout. The lustrous shine of this koi is important and more fascinating than the Kumonryu.
How to Judge a Kikokuryu
Similar to the Kumoryu, this koi is likely to change colors throughout the year. This is one of the most fascinating parts of this koi, second to it's striking metallic shine. Kikokuryu are often silver with black markings, but the dark colors can spread and change even turning hints of blues. The change in colors may attribute to many factors including lighting and water temperature.
Even though the shine of the Platinum is inversely proportional to the strength of the dark Sumi because Kumonryu originates in Karasugoi, the genetic powers of the Sumi is very strong. Kikokuryu will shine deeply through the dark colors throughout its head, fins, and body.
We have Kikokuryu koi available to buy if shown below the search field. If not, please contact us with what you are looking for and we will help find the right koi for you.
Search All Our Available Koi
Showing all 11 results
Can't find the koi you're looking for? Click here to use our koi request form
Request the Koi of Your Dreams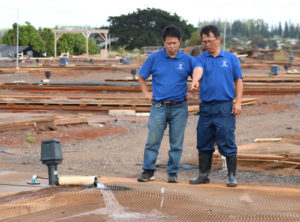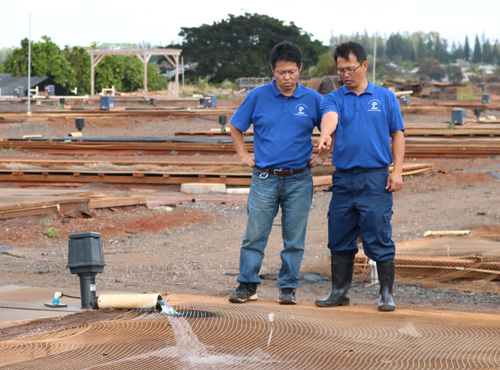 What can we help you find?
Let us know more about what you are searching for and we will look into our inventory to help you find the perfect koi. Tell us a description, variety, size range, and price range you are searching for.
We have a large stock of koi that are not listed on our website and we can also look when we are visiting Niigata, Japan. Complete this form and we will follow up with you directly.
Koi Request Form