Chagoi
Chagoi are solid brown koi and are known for being extremely friendly. They are wonderful for family homes and will always greet the family when someone comes to their pond. They are very easy to train to hand feed, and most koi will follow the Chagoi once they realize how it accepts food so quickly. These koi also have large appetites and tend to grow large and fast!
The paler the brown of the Chagoi the more valuable it is. There are beautiful green Chagoi but most will be brown colors ranging from black to reddish brown. A good Chagoi will be well fed, thick and fat because of it's aggressive eating patterns.
We have Chagoi koi available to buy if shown below the search field. If not, please contact us with what you are looking for and we will help find the right koi for you.
Search All Our Available Koi
Showing all 11 results
Can't find the koi you're looking for? Click here to use our koi request form
Request the Koi of Your Dreams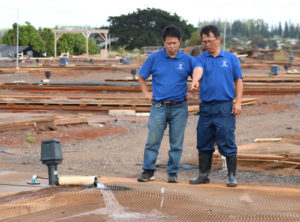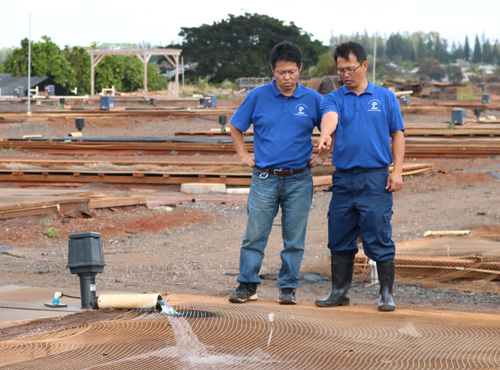 What can we help you find?
Let us know more about what you are searching for and we will look into our inventory to help you find the perfect koi. Tell us a description, variety, size range, and price range you are searching for.
We have a large stock of koi that are not listed on our website and we can also look when we are visiting Niigata, Japan. Complete this form and we will follow up with you directly.
Koi Request Form