Bekko
Bekko  comes from the breeding of Taisho Sanke.  Although Taisho Sanke and Bekko are categorized as different varieties at koi shows, they are actually brothers and sisters. Bekko have only black and white colors with no red (Hi) pattern and is of a simple stepping stone pattern.
How to Judge Bekko
The Shiroji (white) is supremely important. It should be pure white with no blemishes, and only beautiful Sumi markings. There should not be too much Sumi or too little. The Sumi on the front and rear section can create a perfect balance but there should also be Sumi in the middle so there is no fault.
We have Bekko koi available to buy if shown below the search field. If not, please contact us with what you are looking for and we will help find the right koi for you.
Search All Our Available Koi
Showing all 4 results
Can't find the koi you're looking for? Click here to use our koi request form
Request the Koi of Your Dreams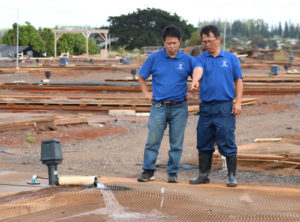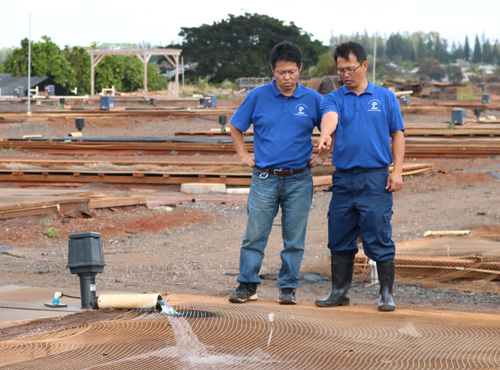 What can we help you find?
Let us know more about what you are searching for and we will look into our inventory to help you find the perfect koi. Tell us a description, variety, size range, and price range you are searching for.
We have a large stock of koi that are not listed on our website and we can also look when we are visiting Niigata, Japan. Complete this form and we will follow up with you directly.
Koi Request Form