2023 Sekiguchi Grow Out Contest
Join In On The Fun, Sekiguchi Grow Out Contest Is Back! Koi Will Be Ready To Ship Mid-August
Mr. Sekiguchi Knows What It Takes To Be A Champion
The quality of his Showa is breathtaking. Mr. Sekiguchi is the second generation of Sekiguchi Koi Farm.
He won young champion at the All Japan Koi Show this year which proves the excellence of his Showa.
He also specializes in breeding high quality pearl Ginrin varieties.
*Video is in Japanese, Please Click the cc in the bottom right to see subtitles to English*
Winning Koi From The 2021 52nd All Japan Koi Show!
This is the newest and biggest Koi Show in the world. Most of the winning Showa's in this Koi Show were Sekiguchi Koi.
32nd All Japan Young Koi Show 
Grand Champion
52nd All Japan
Koi Show 
Young Champion
25bu Kokugyo Award
30bu Kokugyo Award
35bu Miyabi Award
50bu Kokugyo Award
50bu Miyabi Award
Koi Talk: Sekiguchi Koi Farm Recap
Enter the Grow-out Contest with Sekiguchi Koi Farm
Welcome to the Sekiguchi Koi Farm Grow-out contest. In this special event, you have the opportunity to:
get quality Showa tosai from Sekiguchi Koi Farm's famous bloodline
see how they grow and develop over the Spring at Kodama Koi Farm
entered into a contest for 3 great prizes
Koi will be ready to ship the end of August 
There are 73 Showa koi available to choose from. $497.00 Each
Currently these koi range in size from around  6.7 - 8.3in. (17-21cm), and they will grow large very quickly while here at Kodama Koi farm.
If you're curious how these koi will turn out, come join this fun contest!
This is a great chance to get a beautiful koi.
Three winners 
At the contest's end, the three koi chosen by Mr. Sekiguchi will receive prizes of:
1st Place - Mr. Kodama Koi Food Color Up 11lb ($123.75 value)
 2nd Place - Mr. Kodama Koi Food Color Up 11lb ($123.75 value)
3rd Place - Mr. Kodama Koi Food All Season 11lb ($99 value)
Contest terms
The harvest will be in mid-August. We will take pictures of the koi and upload them to Kodamakoishow.com.
Kodama Koi Farm will hold an award ceremony on ZOOM late August early September. Mr. Sekiguchi will be there as a judge and will announce the winners.
The price includes free boarding, free shipping from Japan to Hawaii, and free quarantine with KHV test
If a koi dies, Kodama Koi Farm will offer a replacement at its discretion
Available Sekiguchi Grow Out Koi!
Search All Our Available Koi
Showing 1–16 of 45 results
Can't find the koi you're looking for? Click here to use our koi request form
Request the Koi of Your Dreams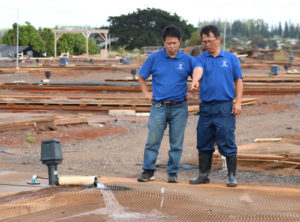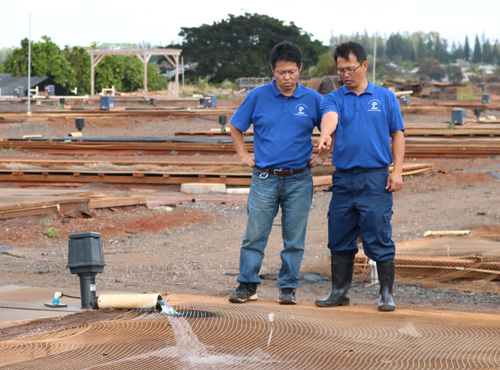 What can we help you find?
Let us know more about what you are searching for and we will look into our inventory to help you find the perfect koi. Tell us a description, variety, size range, and price range you are searching for.
We have a large stock of koi that are not listed on our website and we can also look when we are visiting Niigata, Japan. Complete this form and we will follow up with you directly.
Koi Request Form